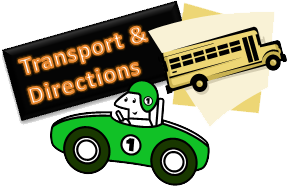 What is a school bus?
Motor vehicle with a carrying capacity of 10 or more passengers used to transport children as approved by school authorities to and from school and school activities.
How can I reach a particular LGS Branch?
Google map for each branch is available on the Contact page. You may also call us for directions, our numbers are also available on the Conatct page.





Your IP : 34.232.62.64
© 1982-2019 Ladybird Grammar School. All Rights Reserved.